This is after a long gap – traveling, not reading at all and then a week of getting back to the routine of life!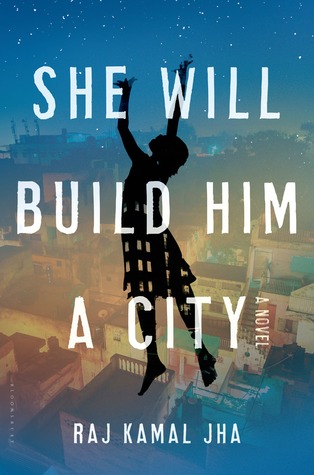 It takes a while to get into this book – disjointed, parallel stories that seem to lead no where and almost had me giving up after a while! But, by now you all know that, its hard for me to give up on a book. So, I plodded on and the narrative, I cannot call it a tale or story, got more compelling and finally, I had to finish it. Its a disturbing epistle, where 'Dilli' is not  the romanticized city of the seven kingdoms – which for a short time was aspiring for a world heritage tag!! Well. good sense prevailed on those who were pursuing that dream. For Jha has distilled the reality of the city as it exists for the large majority of its 20 million residents – late night Metro rides, air conditioned Malls, the super rich condos and those who subsist under the fly overs. The characters are un-linked, and through them many social issues are highlighted. But there are no solutions offered or efforts to knit them together to make a smooth ending. On the whole a disturbing book….. I would recommend it to those who like to go beyond the standard beginning, middle and end tales that all fall together!!
This book won the Man Asian Literary Prize winner of 2010. I think that I picked up this book while browsing at a book store, mainly because it reminded of the "Makioka Sisters", a Japanese book by Junichiro Tanizaki, that  I had recently unpacked from my father's collection. Although I did not  remember the details, I had good memories of having enjoyed it when I read it many years ago. And the names of the 3 sisters on the back cover of this book, Yumi, Yuxiu, Yuyang, reminded me of the earlier book – and yes, the protagonist of 'Makioka Sisters' (which I plan to re-read now)  is called Yukiko. But Bi Feiyu's book was unsatisfactory on many counts. It is disjointed, and does not move towards any finish. I am increasingly getting skeptical about translations!! (More on this in another post) While the text conveys aspects of the daily lives of ordinary people during the heights of Maoist China, the translation is labored and as in most translations, you cannot really appreciate the language. And if the tale too is unsatisfactory, then it is an unsatisfactory exercise. THis  one, I did not abandon, but labored through it and skipped large chunks if it to labor it a finished.
And finally, the unusual did happen – I abandoned a book. "At Swine-two-birds' by Flann O'Brien is an Americal classic published in 1938 and on the Time 100 book list. This is a vague, undefined target I'm going through – and have enjoyed many unread books on the list immensely. But this one, the style and substance I could not cope with. From the reviews I learn that it is a spoof on Irish myths and writings. Maybe, the lack of familiarity with these is what makes it such a hard book to read.
And I got an interesting book as a gift from an 'avid reader' cousin – Harold Bloom's 'HOW TO READ AND WHY'. Is it something you can write about? Im fairly curious as I start to read on why I read. AM not convinved that I need to know – but its a book and so has to be read!!