Enright writes about human emotions and relationships with insight and empathy. Her characters are flawed and even in the culturally distant land of Ireland, they seem to be people we know. Although written in first person, by a young married woman who  falls in love with an older married man, who leaves his wife for her it is not about their grand passion. There is passion, but the stand out theme is the love of the father for his daughter – a relationship, beautifully sketched. A great writer, and a lovely book.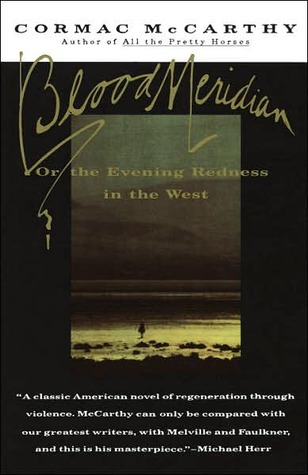 This was another of the rare ones that I just abandoned!!! It was the 14th book on the A-B section of the TIME list.  This was a bit disappointing as the earlier  earlier McCarthy book I read, The Road, was quiet awesome. While the Road dealt poetically about the desolation of a post-annihilation landscape in some unspecified land (America??), this one travels back to the frontier badlands of America on the 1840s. While the prose is poetical, the desolation and the cruelty was somehow in a context that I could not relate to or appreciate. Then I was never a fan of the Wild West movies and books, which were quiet the rage in my younger years.
My summer 'book shelving' project has progressed only in fits and starts. The summer passed with other pre-occupations. Fianlly, I got back to it this week – and shelved European fiction, Essays, biographies etc. The LIBIB database is now at 544. And in this last lot, I found this – my birthday gift all those years ago.